You're trying to run your business, make appointments, do all of the bookkeeping, send out mailings, publish blog posts, and the myriad of other things you do. So in the middle of all of that, when do you have the time to do what you were meant to do... help your clients?
Have you lost the joy of working with your amazing clients because you feel bogged down by all the administrative details of running your business?
If this describes you, then you need a Virtual Assistant!
---
Lianne makes my life as a solopreneur so much easier. Prior to working with Lianne, a lot of the detailed work in my business either never got done, or got done very reluctantly. Lianne helps me as a business owner to stay on track with things that are most important to me!
Calvin Chen
President, Calvin Chen Coaching, International
---
A VA Saves you Time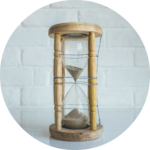 Don't waste time trying to figure out how to maintain the technical and administrative sides of your business. Let us put our years of expertise to work for you, so that we can free you up to do what you really need to do.
A VA Saves you Money
Since Virtual Assistants are independent contractors as opposed to regular employees, you save money by bringing a VA onto your team. No sick days, vacation time, costly health insurance plans... you only pay your VA for the work that she does. It's a win-win situation!
A VA Saves you Effort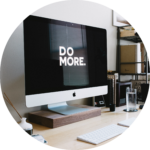 It's time to stop expending your energy and effort on tasks that are not your passion. Your clients need you to focus your efforts on them! Let us work within our genius so that you can focus on working within yours.
---
I couldn't be more happy with Lianne as my VA. Her work is excellent and done in a timely manner. She is knowledgeable, cheerful and helpful, even pointing out things I may have missed while updating all on my website.  I'm so grateful to have found Lianne and I highly recommend her work.
Gail Mae Ferguson
CEO, Reach Your Full Potential NYC
---